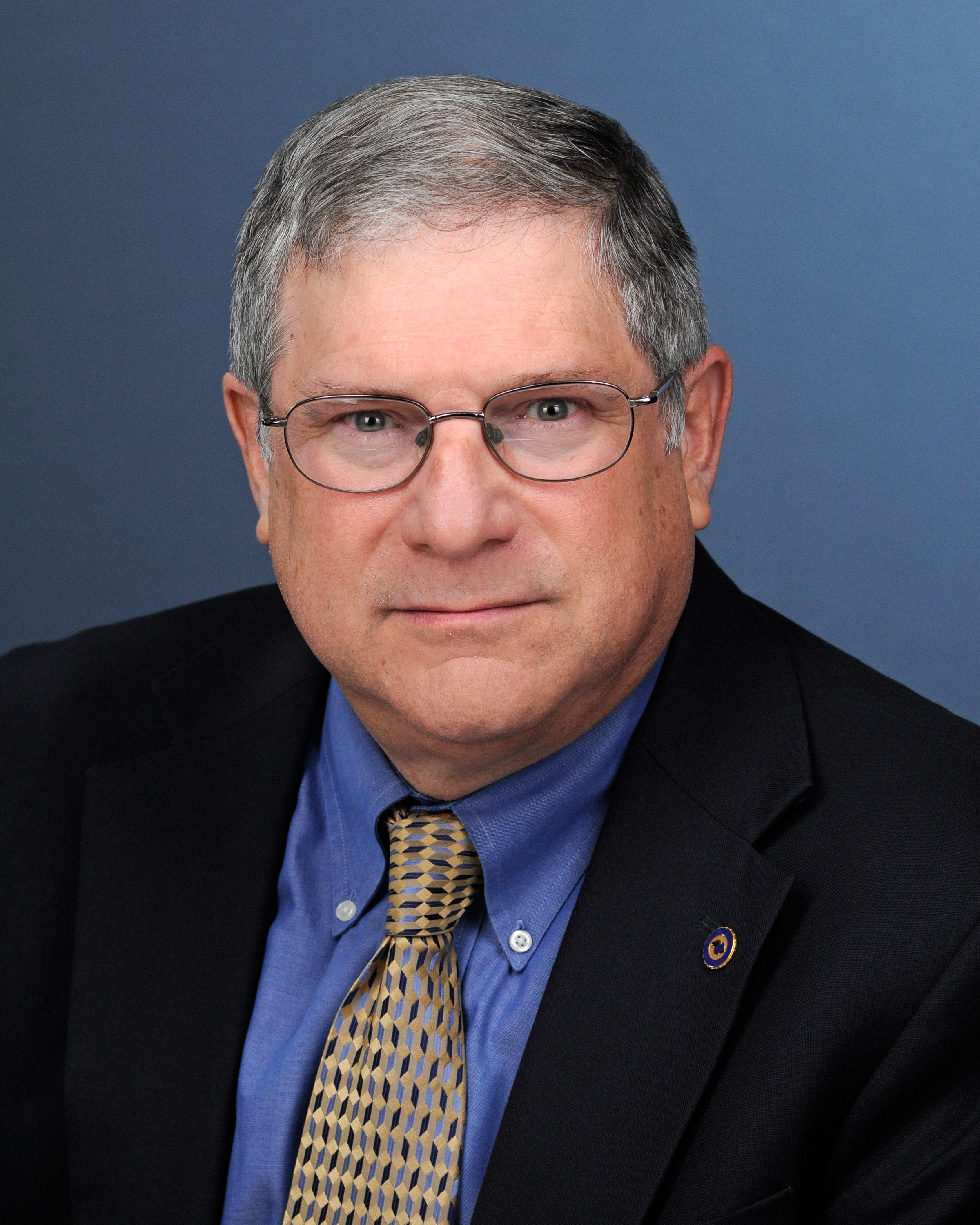 The timeline shown on pages 8 and 9 of our 2006 Annual Report highlights ITTC's evolution from the formation of its precursor organizations—the Remote Sensing Laboratory (1964), Telecommunications and Information Sciences Laboratory (1983), and Center for Excellence in Computer Aided Systems Engineering (1989)—through the 30th license issued based on ITTC-developed technology, in 2006.
ITTC is succeeding in each component of its mission—research, education, and technology transfer. Our researchers investigate fundamental questions to find solutions that have potential to improve IT technology. Under faculty direction, students conduct research on multidisciplinary projects. Experience at ITTC helps prepare these students to become technology leaders. Pioneering ITTC research often generates innovative technologies, which we transfer to Kansas industry, thus helping to build a stronger, more diverse economy within the State.
The Center's premiere facilities and resources attract talented investigators. We have grown from 19 affiliated faculty investigators to 43 as of June 30, 2006. Investigators from aerospace engineering, medicinal chemistry, computer science, computer engineering, education, electrical engineering, geography, and mathematics conduct research at the Center. In fact, 12 new researchers, including 5 who specialize in bioinformatics, have joined ITTC in the last three years. These new researchers invigorate the Center and will help us build upon our first decade of success.
Federal agencies recognize the proficiency of ITTC researchers. Defense Advance Research Projects Agency (DARPA), National Aeronautics and Space Agency (NASA), and National Science Foundation (NSF) have invited ITTC-affiliated faculty to become program managers. Such managers ultimately decide which projects in their program are funded, thus helping to shape national investments in research. In fall 2006, Ron Hui began directing NSF's Electronics, Photonics and Device Technologies (EPDT) program.
The combination of first-rate researchers and facilities has allowed ITTC to blossom. Over the past 10 years, the Center has exceeded $55 million in research expenditures. The following highlights each prong of our mission.
Research
ITTC is conducting research in emerging technologies. In February, MIT's Technology Review released its annual report on ten emerging technologies. Of the ten, ITTC investigators are contributing fundamental research in four—networking, wireless communications, Internet security, and molecular biology. The first three have long been staples of KU research, even predating ITTC. In 1992, DARPA funded the Multidimensional Applications and Gigabit Internet Consortium (MAGIC I) and MAGIC II projects. The government/industry/ university consortium would develop Gigabit-per-second, wide-area networks, enabling the organization, movement, visualization, and analysis of massive data from multiple sites. Early testbeds like MAGIC laid the foundation for today's Gigabit-per-second Internet backbone. Our work on MAGIC led to other prominent DARPA projects such as the Global Mobile Information Systems (GloMo) and ACTS ATM Internetwork (AAI). The former developed new wireless communication and computing devices, while ITTC evaluated the control and management of technologies for high-performance networks in AAI.
Today, we continue leading development in networking and wireless technologies. Our researchers investigate how to use the radio frequency spectrum more efficiently, as cell phones, Blackberries, television signals, and other devices engulf the spectrum. We are building reprogrammable and dynamically configurable "agile radios" that survey their environment and select the best protocols and frequencies for data transmission. ITTC investigators are making it possible for radar transmissions to share spectrum with communication devices: adaptive receivers will effectively separate the return signals from multiple radars. (Previously, receivers' strict sensitivity requirements have made coexistence impossible.) ITTC's investigators also conduct performance tests on various radio frequency Identification (RFID) tags and release objective benchmarks on the technology that is improving supplychain efficiency and security.
While diverse applications have been created to ensure privacy and security on the Internet, predators exploit individuals or sites that offer inadequate protection. ChatTrack, developed at ITTC, provides a permanent record of instant messaging and chat room exchanges that can be reviewed. The software's profile and retrieval mechanisms provide new safety and security tools for parents, the government, and businesses. Additional ITTC projects are integrating networking, security, and other components to improve wireless networks' safety and privacy.
In recognizing the evolution of technology, ITTC, itself, has expanded and evolved. In 2003, the Center included the evolving discipline of bioinformatics in its areas of expertise. ITTC researchers are helping molecular biologists and other scientists explore humans' inner workings, including DNA and proteins. Research conducted in ITTC's Bioinformatics and Computational Life-Sciences Laboratory (BCLSL) includes protein misfolding, microarray data analysis, genomes, protein dynamics, data management, and high-performance computing.
Education
ITTC students help solve significant, real-world problems. For example, Self Fellow Heather Amthauer is developing computational tools to pinpoint probable locations of genetic regulatory networks. These networks, which can contain hundreds to thousands of genes, will help bioinformatics researchers understand not only normal biological development but also mutations, such as cancer. Another ITTC student, Jamie Jenshak, a Department of Defense fellow, is ensuring that radar collects information-rich data. The radar has only a few seconds to capture critical intelligence; the process must be efficient. ITTC researchers and facilities attract talented students who gain experience and knowledge at the Center; after graduation, many become technology leaders.
Former ITTC students spearhead programs at companies such as Sprint, Microsoft, and Intel. Tim Kelley, an ITTC alum and director at Sprint, continues research collaborations with the Center. Brian McClendon worked at TISL, a precursor of ITTC. He was one of the founders of Keyhole Corporation, which Google acquired and renamed Google Earth. We were honored to have Brian visit ITTC in April and give a presentation. Our auditorium could barely contain all of the faculty, staff, and students who wanted to hear Brian. We were not disappointed; it was an excellent talk. Our alumni often send ITTC faculty e-mails about job openings, alerting current students to possible opportunities. Other former students have become colleagues within academia. Luiz DaSilva is an associate professor in electrical and computer engineering at Virginia Polytechnic Institute and State University, while Andrew Williams serves as an assistant professor in computer and information sciences at Spelman College. Cory Beard is an associate professor at the University of Missouri, Kansas City. This cross section of successful alumni highlights the caliber of students who come out of ITTC.
Technology Transfer
As the State's IT Center of Excellence, ITTC works with small Kansas firms, like Lenexa-based Rush Tracking Systems, and global corporations such as Sprint. Rush Tracking Systems and the RFID Journal partnered with ITTC to create the RFID Alliance Lab, which conducts unbiased third-party performance testing of RFID technologies. RFID tags greatly improve supply-chain security and efficiency, in part by allowing goods to be constantly monitored and tracked via the Internet. In addition to creating industry buzz and speaking at national events, ITTC researchers have developed a U.S. patent-pending RFID tag and a new privacy system to protect consumers.
We profile our relationship with Sprint on page 39. Our collaborations have generated three U.S. patents and scores of technologies. The ITTC-Sprint alliance illustrates a successful university-industry partnership. ITTC research strives to directly improve Sprint's competitive edge, while sponsored projects help educate the next generation of technology leaders for Sprint.
ITTC invests in a number of its most promising technology development projects and prepares them for commercialization. We approve new internal development projects only after a positive review by staff and selected members of our Industry Advisory Board (IAB). These projects must have commercial potential and be in an area of ITTC technical expertise. Such projects have led to the ITTC spin-off companies Veatros and Cadstone, and licensed technologies. By working to promote industry growth, ITTC is helping build the high-tech sector that will diversify the State's economy. This will allow more of our students to stay within the State and continue developing this growing area.
The Center has planted the seeds for future bountiful harvests. New faculty and students energize our efforts. The evolution of ITTC laboratories has positioned the Center and its investigators to continue producing cutting-edge research results.
Please view or download a copy of our 2006 Annual Report to take a look at the exciting activites occurring within ITTC.


Victor S. Frost
Director of ITTC
Dan F. Servey Distinguished Professor
Electrical Engineering and Computer Science